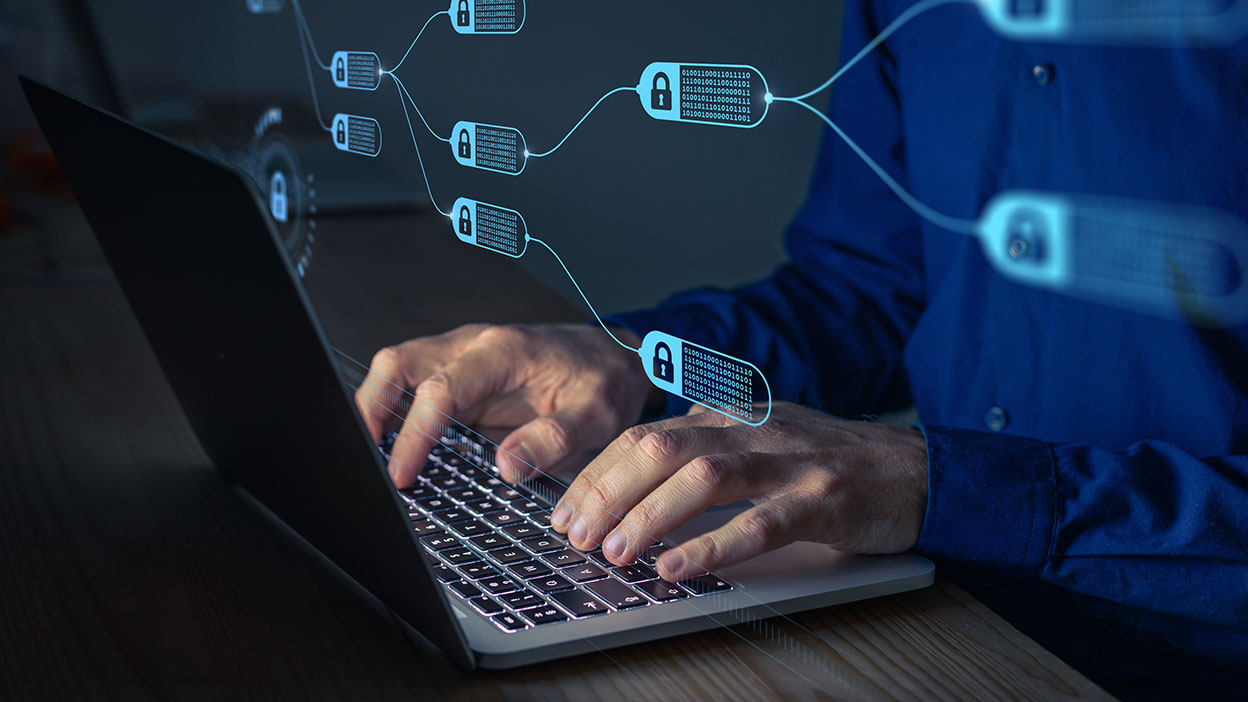 When it comes to compiling an inspection report or notarizing a document, complications often lurk around the corner. The time these tasks require, the risk of data loss and even the potential for subsequent tampering are all significant concerns.
Modern software like InspectionSite, developed by Orangedev, greatly streamlines tasks of this nature enhancing security, speed, and efficiency through its unique features. One notable aspect is the integration of Blockchain technology within the software.
In this article, we delve into the concept of Blockchain and explore its importance in notarizing documents and creating various types of reports, including those for inspections.
What is Blockchain?
Lately, there has been a lot of buzz about cryptocurrencies and Blockchain. But how does the latter relate to the world of inspections?
To answer this question, we first need to understand the complex technology that is Blockchain.
Blockchain literally means "chain of blocks". It refers to a network of nodes that organizes vast amounts of data and information in a unique, traceable, and secure way. This stored data typically pertains to transactions, which are recorded openly and made accessible without the need for central control.
The applications of Blockchain are vast and varied
Blockchain can manage data and, consequently, all types of information, not just transactions. This opens up numerous new possibilities. Some applications are already quite prevalent, particularly in the finance and insurance sectors, while others are rapidly gaining traction.
These include applications in advertising, specifically user engagement and media transparency, as well as content creation, with capabilities to handle copyright issues and identify fake news.
The uses of Blockchain are myriad and are certainly poised to further expand.
Notarizing Document within the Blockchain
By now, the role of blockchain should be clearer.
Notarizing an inspection document involves attesting to its integrity and timestamp, that is, verifying its existence from a specific date and time.
The document in question acquires a sort of digital fingerprint that makes it uniquely identifiable, traceable, and linked to a particular author. Any alteration to the document will no longer match the original and will display a different imprint, which in technical terms is referred to as a 'hash value'.
Blockchain and the Inspection process
Inspections represent a field where blockchain is utilized, a field that spans a broad spectrum from cataloging goods, to audits, various types of appraisals, and maintenance. The common thread among all inspections is the need to catalog information related to an entity, often with precise data such as:
location
date
photos and videos.
Today, creating digital reports is undeniably more convenient, faster, and efficient.
Notarization through blockchain allows you to certify, sign, and securely share your inspection reports, providing them with a definitive date, proof of authorship, and enduring immutability.
Inspectionsite can catalog a lot of information, creating a comprehensive, secure report that's always accessible because it's stored in the cloud. This Secure Cloud keeps your data on Microsoft Azure, ensuring it's protected and always safe with automatic backups performed every 10 minutes, and encryption applied to the data.
Moreover, the use of Blockchain ensures the immutability of a report and more. Notarizing an inspection using Blockchain allows you to certify, sign, and securely share the resulting report, providing it with a definitive date and complete traceability, which also serves as proof of authorship.
Here's why you might consider notarizing inspection reports with Blockchain
There are numerous advantages for a company to explore when considering the creation of its reports using InspectionSite and notarizing them in Blockchain
√ Utilizing such modern and secure technology can bolster a company's reputation and credibility with its customers.
√ By showcasing the origin, integrity, and security of the recorded information, Blockchain allows companies to enhance their reporting and make their processes more transparent, thereby providing greater assurance to their customers. Indeed, customers receive more guarantees and can verify the validity of the received documents at any time.
√ Lastly, a company should not underestimate the potential for disputes and challenges related to the issued documentation. With a Blockchain system, these risks are significantly reduced, as the documents are always retrievable and their authenticity remains intact.
Key Features to search for an Inspection Software and Report Notarization with Blockchain
The market is replete with maintenance and inspection software options, but it's important to note that they are not all equal. The available features and user interface are critical aspects to consider.
That's why it's essential to choose the right inspection software, considering the plus of notarizing reports with blockchain technology.
Does software like this exist? One that centralizes every function needed for inspections and notarization, and is easy to manage even for non-tech companies?
To meet these requirements and more, we have developed InspectionSite.
With InspectionSite, inspection reports gain the attributes of invulnerability, immutability, and immediate verification of the origin of the contained data.
Here are the steps:
On-site data collection and customized form compilation. Automatically inspection report issuance
Notarization of the report in Algorand Blockchain by clicking directly on the web portal
Generation of a unique transaction identifier that ensures the document's immutability
Customers can use the QR code generated by the system at any time to access the page for verifying the authenticity of a received report.
The interface of InspectionSite is innovative, intuitive, and practical. It's designed to easily locate information and assist companies that manage inspections in conveying essential information to their customers.
For inspections, whether using a tablet or smartphone, with InspectionSite you can
√ plan activities (streamlining communication between the office and on-site technicians) through the back
√  Through the App, take in charge assigned inspections, fill out forms with data, photos or videos, and current position by using GPS.
√ create and share reports in PDF with clients and back-office (speeding up the inspection process)
√ share documents in the cloud (all collected material is kept for three years or all the time required) synchronizing data which can be accessed at any time and from anywhere via the web "Prtal".
√ all collected data automatically feed a powerful customized dashboards for more effective data-driven decisions.
We have devised a sales policy that allows you to pay for only what you actually use.
Using InspectionSite service requires the purchase of kits, available in different sizes. You can choose the size based on the volume of your activity.
But before you dive in…
Request a free demo of InspectionSite
The operational benefits are numerous and well-recognized by professionals across various industries. These range from Maritime and Oil & Gas to large infrastructures and civil works.