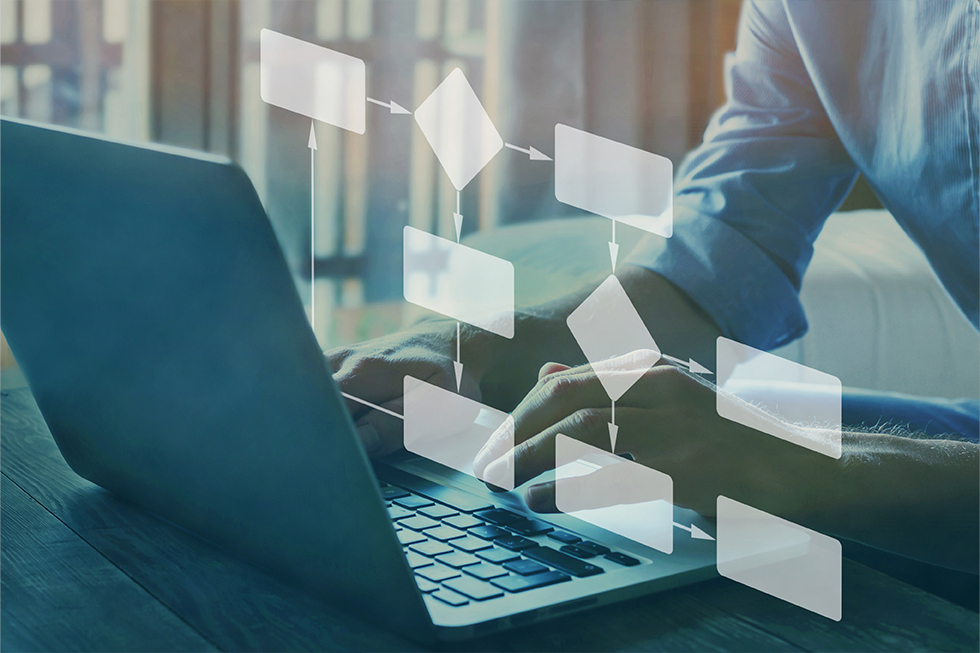 After discussing the importance of asset management software and its widespread use in industries such as oil&gas, infrastructure, and manufacturing, let's explore how InspectionSite integrates digital inspection reporting with asset management.
Asset Information: Considering All Phases of the Process
First and foremost, let's recall a fundamental concept that characterizes the operation of an asset management tool: "Asset information" refers to the set of information upon which all decision-making processes regarding comprehensive asset management are based. In essence, it encompasses all the information that helps companies ensure the full functionality and proper utilization of their assets while also adhering to safety parameters.
The functionality of asset management in inspection and maintenance processes relies on workflow organization and information gathering. Many of these sophisticated asset-centric software solutions enable high-level management of the asset pool through data analysis. However, they often lack a key element that creates an information gap between on-site technicians who perform asset inspections and maintenance activities and the central unit responsible for monitoring them over time and making decisions based on statistics and data analysis.
We are referring to a tool tailored to the activities of technicians on-site, allowing them to collect a large amount of data and evidence rapidly, without errors, and under challenging conditions. Moreover, it enables them to transmit this information to the central units as quickly as possible.
While automated systems utilizing artificial intelligence can be considered for many asset monitoring and surveillance activities, human involvement remains essential for numerous inspection and maintenance tasks.
Without a digital reporting system that assists on-site technicians in organizing and processing information, it is nearly impossible to efficiently allocate inspection teams within a site and make timely use of the collected data. Maintenance interventions must be tracked, monitored, and evaluated to ensure the optimal deployment of inspection teams.
InspectionSite: Asset Management functionality… and a little more
InspectionSite is a cloud-based platform that seamlessly combines asset management functionality with digitized inspection reporting management. It's tailored to the needs of on-site technicians who perform inspection and maintenance activities on assets and have to collect a huge amount of data. It offers a range of features and tools that facilitate the acquisition, organization, monitoring, and analysis of data and information related to assets, promoting maximum productivity in surveillance and maintenance activities, as described above.
Here are just a few of the features of InspectionSite:
Asset Registry: By automatically integration with company ERP or through simple data imports, it allows the creation and maintenance of a complete and detailed registry of the whole organization assets pool. This data base can include information such as descriptions, technical details, locations, purchase data, costs, maintenance history, documentation, and more.
Planning and Scheduling: The software enables the planning and scheduling of asset maintenance activities based on specific parameters, such as time intervals, usage hours, or specific conditions. This helps ensure that maintenance activities are carried out in timely and efficient manner.
Technician Team Management: InspectionSite simplifies resource organization by allowing the assignment of planned interventions to various technician teams.
On-site Data Collection: It is not just a high-level management tool. One of its innovative aspects is that it provides technicians performing maintenance and interventions with a mobile app, that can be used on any device, to collect data in an organized manner, without wasting time. It offers a customizable and guided data entry form and is enhanced with features such as capturing photos, videos, and voice notes directly associated with the inspected asset, uploading floor plans, or using geolocation to pinpoint and record the exact location of the asset. Additionally, voice dictation functionality allows "technicians voice guided data entry" when their hands are occupied. The software also automatically calculates indexes based on the entered data for instant assessment of the asset's health status.
Immediate Availability of Collected Data: One of the significant benefits of InspectionSite is that it eliminates the common and problematic gap between on-site techs and central units. Often, one of the obstacles in asset management is the time required for technicians to organize, prepare and send inspection reports to their supervisors, who then need to update the systems. This is due to the lack of a tool tailored to the technician's needs, facilitating data collection and immediate transmission to the central unit.
Analysis and Reporting: InspectionSite instantly generates a high-quality digital report right at the end of on-site activity, which can be shared with various stakeholders. Additionally, each collected data feeds statistics and key performance indicators (KPIs) set according to monitoring needs in a customized dashboard. The back-end always has updated information to evaluate the asset's status and plan necessary actions.
Integration with Advanced Technologies: It's worth mentioning the integrated technologies within the InspectionSite platform, including blockchain, artificial intelligence, 3D virtual tours, and remote inspection using Vuzix smart glasses.
Benefits of InspectionSite
InspectionSite offers high value advantages, including increased operational efficiency, improved cost management, reduced failures and unexpected disruptions, better regulatory compliance, and more informed and strategic decision-making regarding asset investments. The added value compared to other solutions is that, in addition, it is also designed for technicians performing activities on assets, simplifying and reducing the time required for data collection and inspection reporting—an aspect often overlooked in the overall evaluation of asset management software.
Book a demo and discover all the features of InspectionSite, the software that seamlessly combines reporting and monitoring activities with asset management functionality, providing cutting-edge services that meet any inspection and maintenance needs.