Ship appraisals
Industry: Metalworking and Mechanical Engineering – Shipyards
An agency that performs inspections and appraisals in the maritime industry has introduced the use of InspectionSite to issue inspection reports, thus drastically reducing delivery times to the client.
The company provides inspection and appraisal services of various kinds for the nautical industry, such as pre-purchase condition surveys, insurance inspections or those upon delivery. Moreover, it provides Industrial (piping) and ship inspections in the field of corrosion and protective painting, as well as damage surveys after a vessel collision at sea or to assess damage caused by third parties.
Its clients are mostly shipowners, but also include shipyards and, in small part, contracting companies.
Both small motorboats and sailing yachts are inspected, from 7-8 metres up to 24 metres, as well as superyachts from 24 metres up to 50-60 metres and over.
For each inspection or appraisal, a report must be issued to certify the activity performed and the state of compliance, or to report any nonconformity found that needs to be addressed.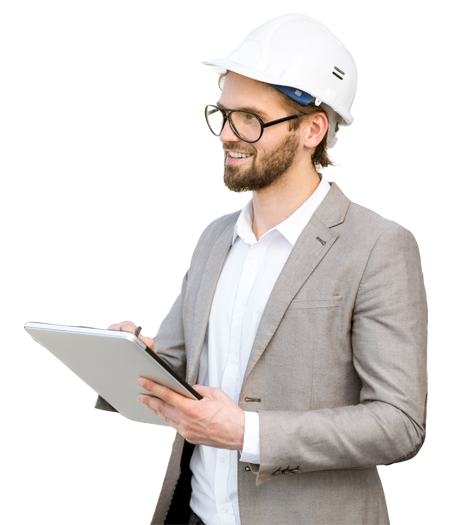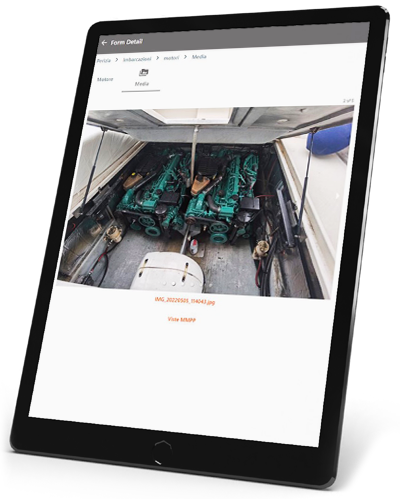 Various report templates have been created over the years, adapting formats to the requirements of the inspection to be performed. An inspection form would be printed out and manually filled out by putting in the data collected on-site by field techs.
The activities involved in preparing the report were only performed later, at the office. This consisted of manual entry of all the information and data collected, sorting of the photographic material acquired, its transfer from the mobile or camera storage used on-site to the laptop, identifying each single image in order to attach it to the related item. All the photos would then be imbedded into a Word document that would be manually optimized for layout.
Besides adding little value to the overall inspection process, this activity required countless hours of work and the report delivery times to the client could be up to even 4 or 5 days.
The company set out to seek an application that would, first and foremost, allow the various types of inspection to be performed in the shortest time possible, namely a single product that is easy to use for every template type and that drastically reduces delivery times to the client.
Solution
Solution
The company worked out a solution together with the InspectionSite technical team, adapting it entirely to its own working practices and streamlining inspection procedures as well.
What the solution allows:
Creation of digitised inspections using the InspectionSite App,

speeding up data entry procedures upon vessel inspection.

Filling out a form that

allows

the inspector to

compile

every part of the report accurately, without any oversights or mistakes.

For each element of the vessel, rapid filling out with detailed information, together with the possibility of automatically associating photos, videos and voice notes

and adding

annotations and drawings

to

photos as well.

Possibility of immediately comparing the inspection with a previous report, allowing

on-site

assessment of how a defect has developed over time and of state of the elements in general.

Upon completion

of the inspection

, issue of a signed-off digital report, with no need to print it out or forward it without signature.

Quick dispatch of the inspection report to multiple designated assignees directly from our platform.

Dashboard with statistics for monitoring the overall

trend in defects

and nonconformities found
Results
All of the above has undoubtedly led to a drastic reduction of the time needed to issue an inspection report and allowed different inspections to be scheduled even just one day apart .
Both managers and operational teams have greeted the introduction of InspectionSite with enthusiasm, as it has led to a net improvement in management of inspection and appraisal reporting.
A higher level of professionalism and greater customer satisfaction have been achieved thanks to minimized delivery time and standardized reports, which are always readily available for reference.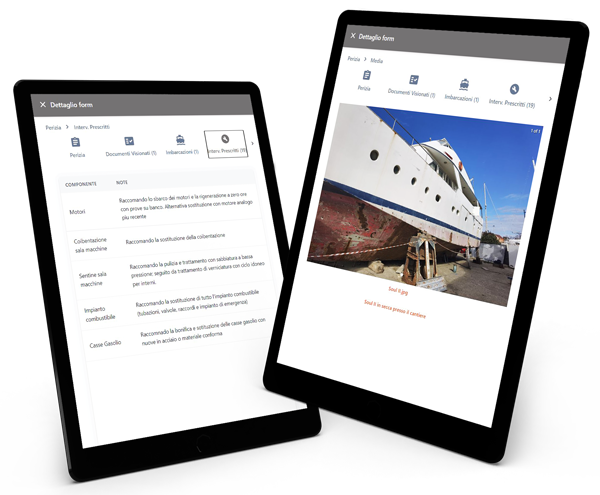 PhotoMark
Sorting and identifying pictures acquired during the inspection, quickly and without pairing mistakes. It is possible to mark each media with information, such as: article code, site name, date and time, GPS coordinates.
Sign
Inspector can upload and save his own signature from the APP or sign directly by the device touchscreen, allowing automatic creation of already signed reports, even in multiple positions or pages. It is also possible to acquire multiple signatures, in case reports need to be signed by various inspectors.
Compliance
It allows you to manage non-conformities in a simple way according to customizable criteria. You can easily see which inspections or individual items are non-compliant and track non-compliances even after their resolution.
Report
Report templates are totally customized according to your needs. Also large-sized and containing hundreds of photos output reports are managed and available in PDF, Word, Excel.
Big Media
Storage of data and photos in original size without taking up space of company devices or storage. You can easily share them with customers/back oce or download them on local devices.
Import
Allows you to import data related to inspections to be carried out, in order to create reports with pre-filled information.
Mailer
Automatic mails to send copies of reports and/or media to customers or other recipients at the same time.